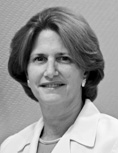 Virginia Cargill
Venture Partner
cargill@alerionpartners.com

Prior to joining Alerion in 2010, Virginia was President and CEO of CBS Outernet, a digital media company previously known as SignStorey, which she joined in 2002 and sold to CBS in 2007. CBS Outernet provided in-store digital TV networks to 1,500 grocery stores and 4,000 GameStop stores. Virginia was also a co-founder of Caring Today, a quarterly magazine and website for family caregivers in over 30,000 doctors'' offices and 1,500 hospitals; the magazine was sold privately in 2009. Previously, Virginia was the president of Lamaze Publishing, which became iVillage Parenting Group after the company''s sale to iVillage in 2001 and is now part of NBC/Comcast. Virginia also held significant leadership roles with in-store communications provider Actmedia, which was sold to News Corporation in 1997 and is now known as News America Marketing. During her 12 years at Actmedia, Virginia helped develop and manage some of the most successful in-store promotional products ever launched. Virginia began her career in brand management at General Mills and Procter & Gamble.

Virginia is the President of the Board of Trustees at Fairfield Country Day School and is an Executive Committee Member and Chairman of the Search Committee at Pomfret School.

Virginia received an MBA from Northwestern Kellogg School of Management and a BA from Wellesley College.